Nitto is proud to be the title partner for the Nitto ATP Finals, the season-ending finale of the ATP Tour. This exciting event will feature the world's best eight qualified singles players and doubles teams as they battle it out for the last title of the year.
Nitto prides itself in finding innovative ideas, and is excited to support an event that shares its passion for taking on challenges. Nitto believes that athletics are like its business strategy – both aim for the top their field.
Nitto will continue to make strides as a global company through the sponsorship of the "Nitto ATP Finals" and continually challenge to inspire the world and create new value. Global growth helps create innovation with customers around the world.

During the tournament, we will be conducting
sustainability efforts on various occasions.

Nitto has been a year-round Gold Partner and the official Athletic Tape Partner of the ATP Tour since 2021. We are providing our athletic taping products to the ATP Medical Team to support many tennis players throughout the season.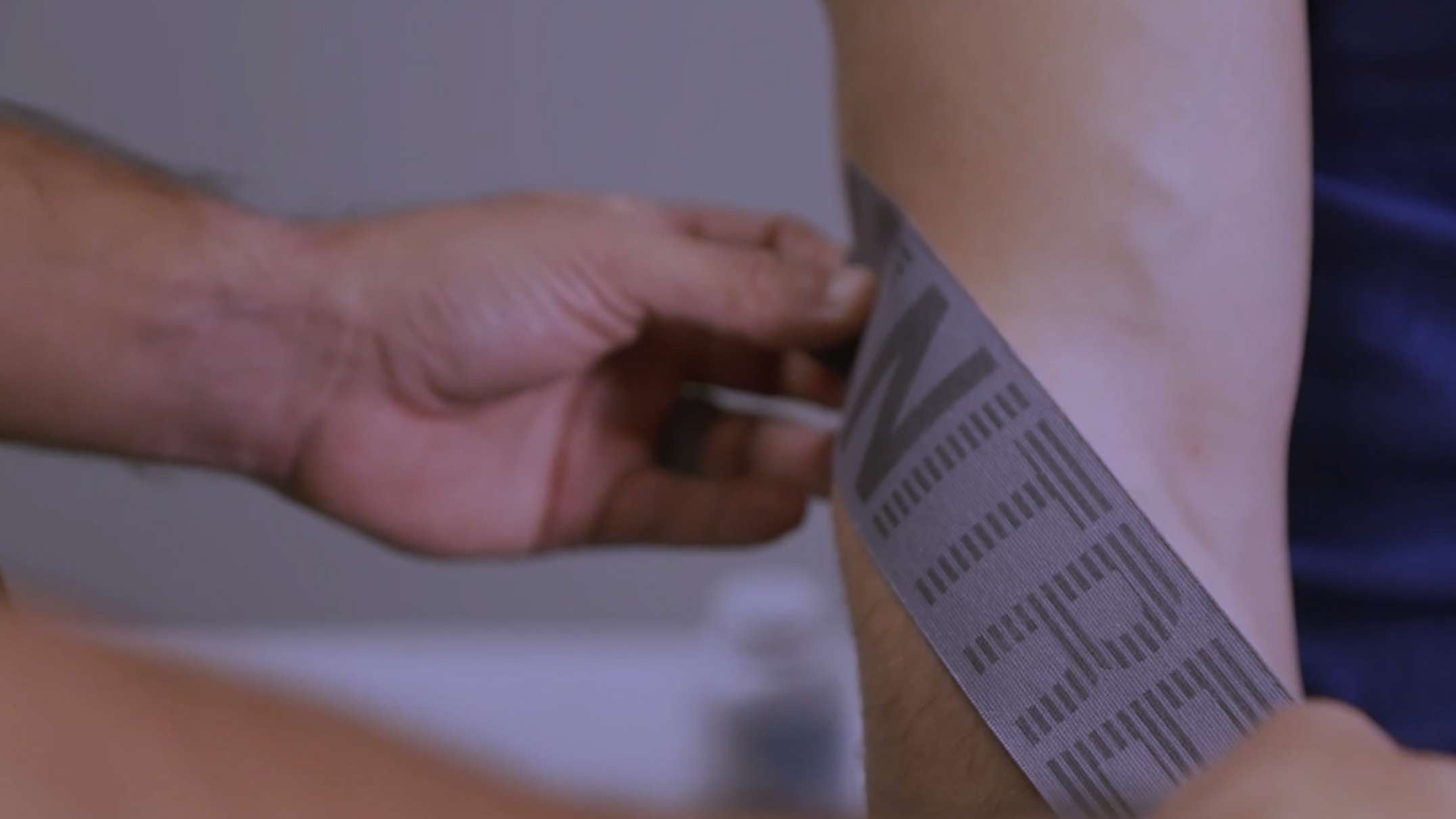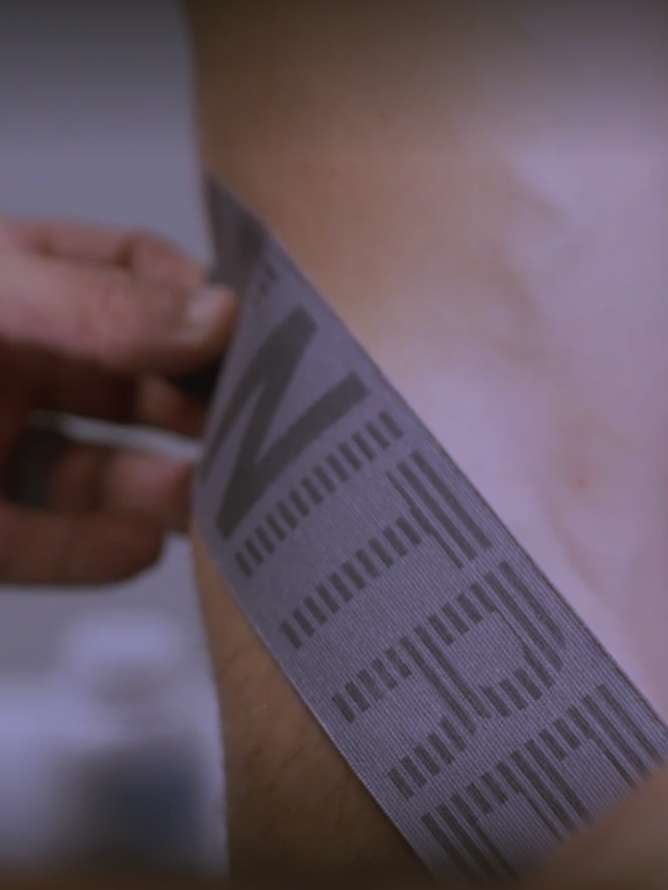 At Nitto ATP Finals, Nitto conducts CSR activities to support all children who are challenging for the future. Nitto invites the children and their families who are confronting illness, and hospital staff to watch the game. In addition, we cooperate in activities of organizations that support children around the world through initiatives by Nitto Group employees and fundraising activities at the sponsor booths.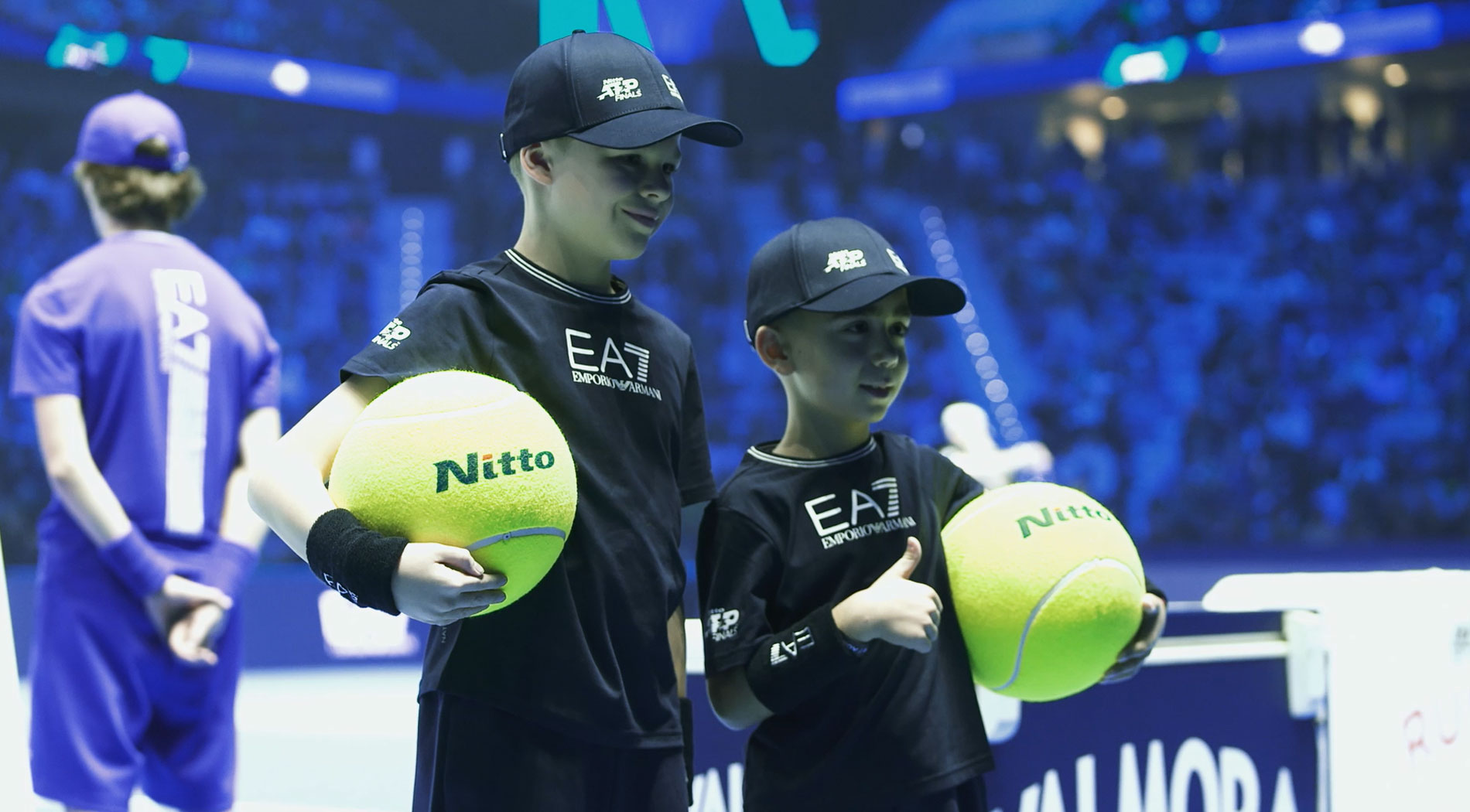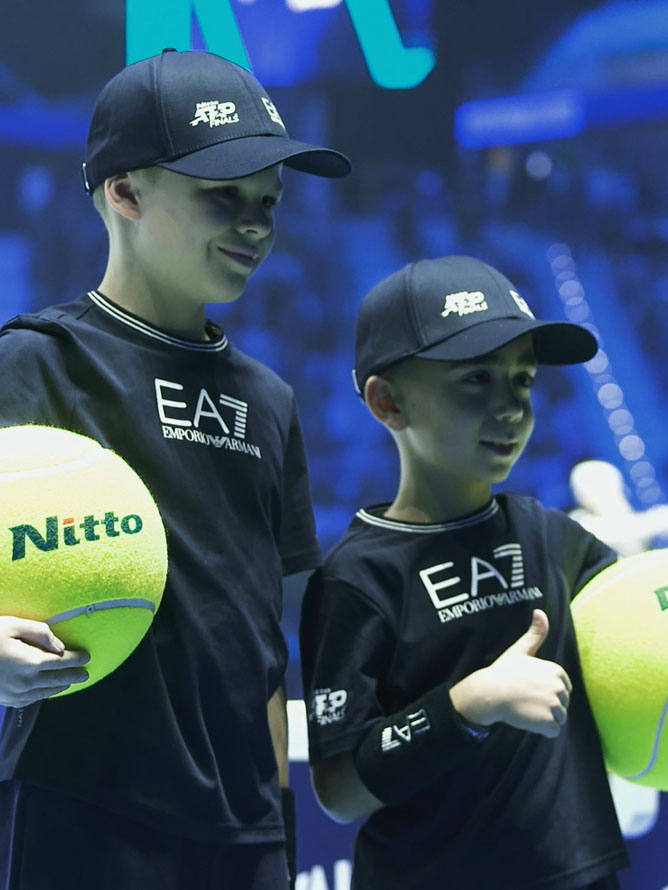 On-site Report

Latest report of Nitto ATP Finals 2022 in Turin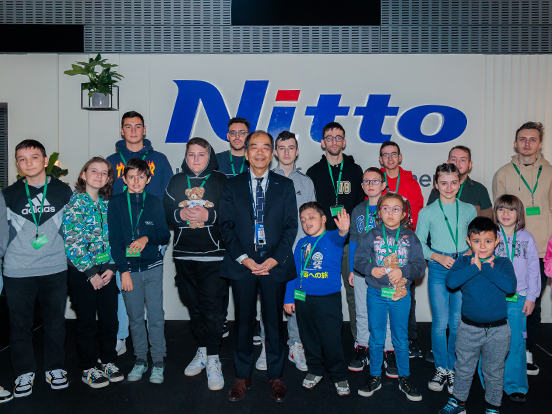 What can we do for the future of the planet? The Nitto booth featured the 'Future Wish Tree'. There were two-colored leaves with the themes 'Earth' and 'Human.' Visitors wrote their wishes for the future on the leaves, which decorated the tree throughout the exhibition. With this program, Nitto will plant 1,000 trees!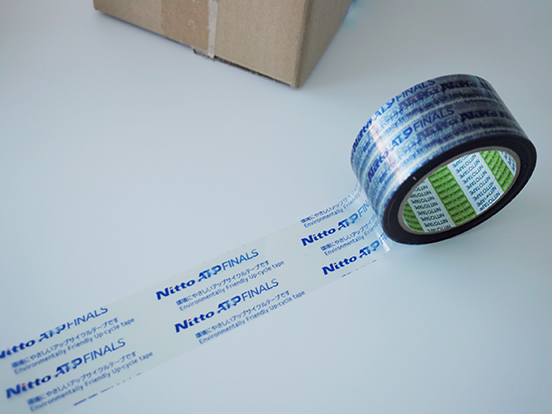 Nitto is also taking a sustainable approach behind the scenes of the Nitto ATP Finals. We shared its upcycled packaging tape made from manufactured processed materials with its tournament partners for their packaging.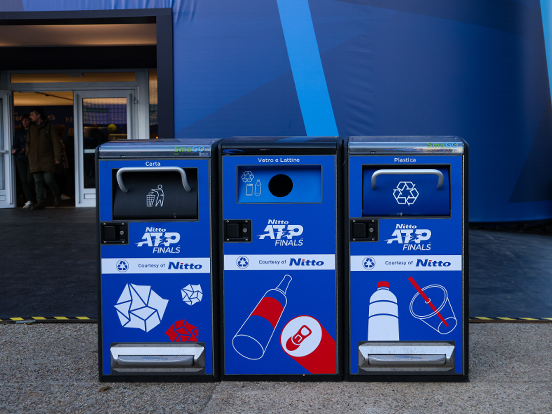 To help realize a better society and environment, let's use the smarter recycling bins! At the Nitto booth in the fan village, the Nitto-colored smart recycling bins were playing an active role.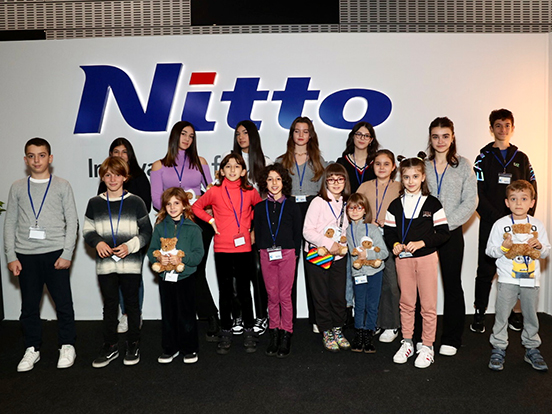 Nitto invited children and their families from Casa UGI, an organization that supports children fighting cancer. The families enjoyed watching live matches and the hospitality Nitto had to offer. We hope this experience at the Nitto ATP Finals was memorable for everyone!