Nitto is always challenging itself.
Electronics, Automobiles, Healthcare----
Creating new values for various industries with innovative technology.
Bringing peace of mind to society and fulfilling environmental needs through innovation.
Nitto is creating the next wonders for the world, towards a better future and society.
Nitto's innovation has the power to create the future.
With this belief, Nitto continues to cultivate its innovation.
Creating the next wonders for the world.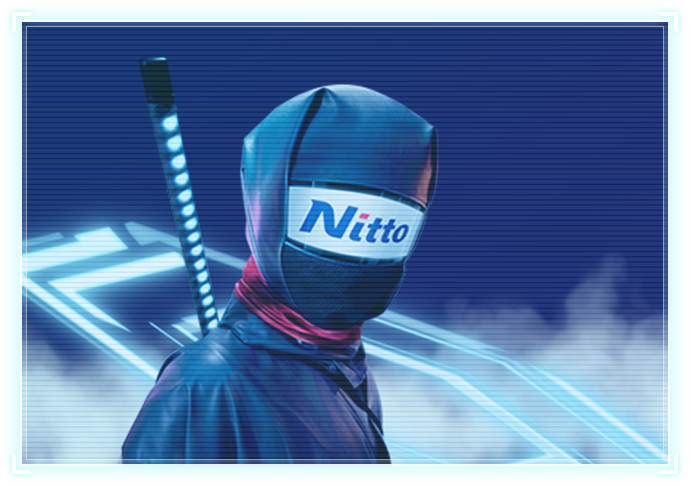 Who is Nitto Ninja?
A symbol of how Nitto is changing the world by providing technology that contributes to improving society and life.
He is not bound by convention and devises new strategies. He does not fear failure and never neglects his routine training.
He is always thinking about the applications of both tangible and intangible things and conceiving creative ideas. In this way, he is the embodiment of Nitto's company spirit.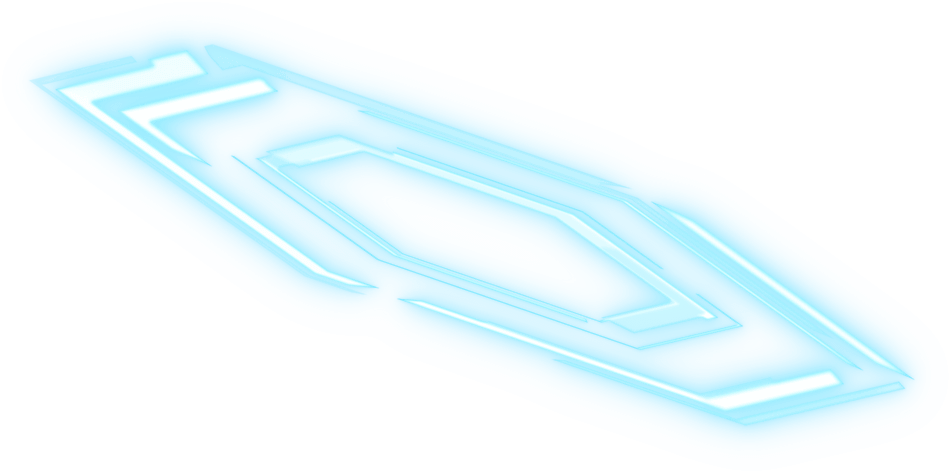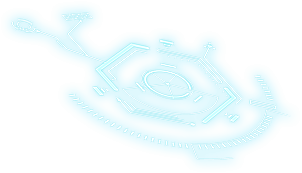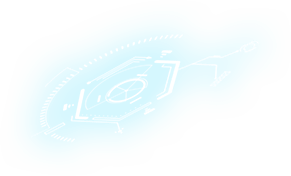 What technologies of Nitto are hidden behind the actions of Ninja...?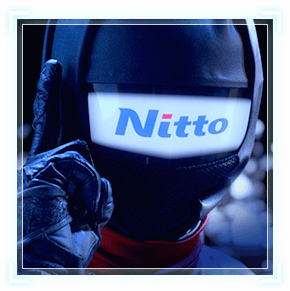 Displays related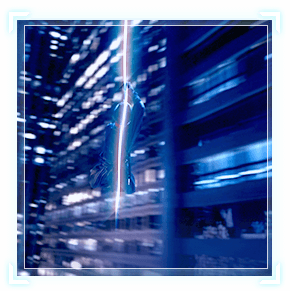 Optical fibers/cables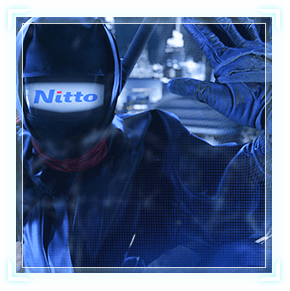 Adhesion Technology
(Adheres)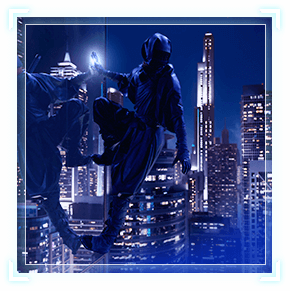 Adhesion Technology
(Easy removal)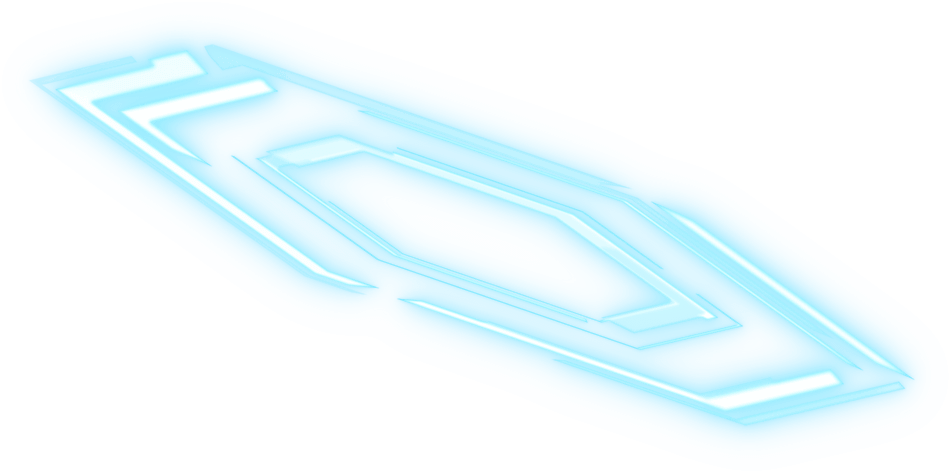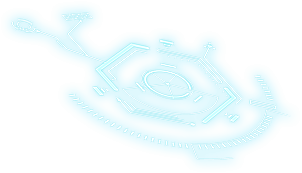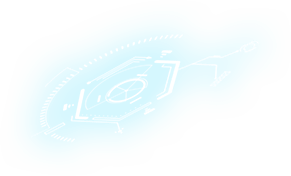 These are the technologies hidden behind
the actions of Ninja!
Click here to view
with another video player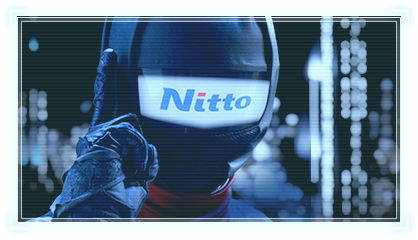 Displays related
With the acceleration of improvements in display definition and thinness, this has become essential.
Nitto responds to needs that increase in difficulty every day, and employs a combination of unique technology and products to provide total solutions with a focus on displays.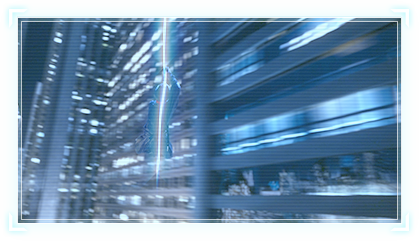 Optical fibers/cables
One of the technologies that makes it possible to transmit a larger capacity of information at a higher speed is "optical transmission."
Nitto will contribute to the coming information-oriented society with plastic optical fiber that is resistant to bending and easy to lay, produced using melt extrusion technology and wiring formation technology.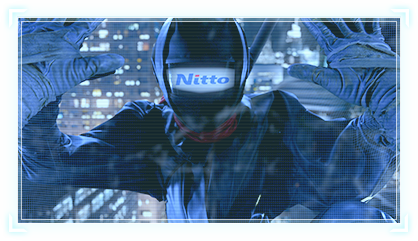 Adhesion Technology
(Adheres)
Adhesive tape is a familiar material used in a variety of settings. Nitto is contributing to the creation of a sustainable society by pursuing products that are people- and environmentally-friendly and taking on the challenge of becoming "solvent-free," an endeavor which has high technological hurdles.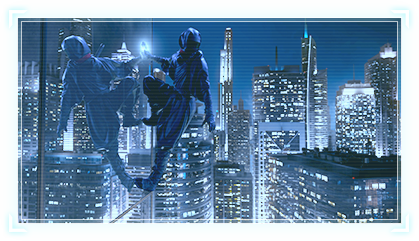 Adhesion Technology
(Easy removal)
Nitto's removable tapes contribute to the achievement of thinner electronic parts and increased productivity with their strong adhesive strength and unique technology that allows them to be removed cleanly whenever desired. Furthermore, we are contributing to SDG-compliant manufacturing by reducing waste, recycling, etc.