Adhesive Cloth Tape for External Paint Curing

NITOCLOTH Tape No.7500 Series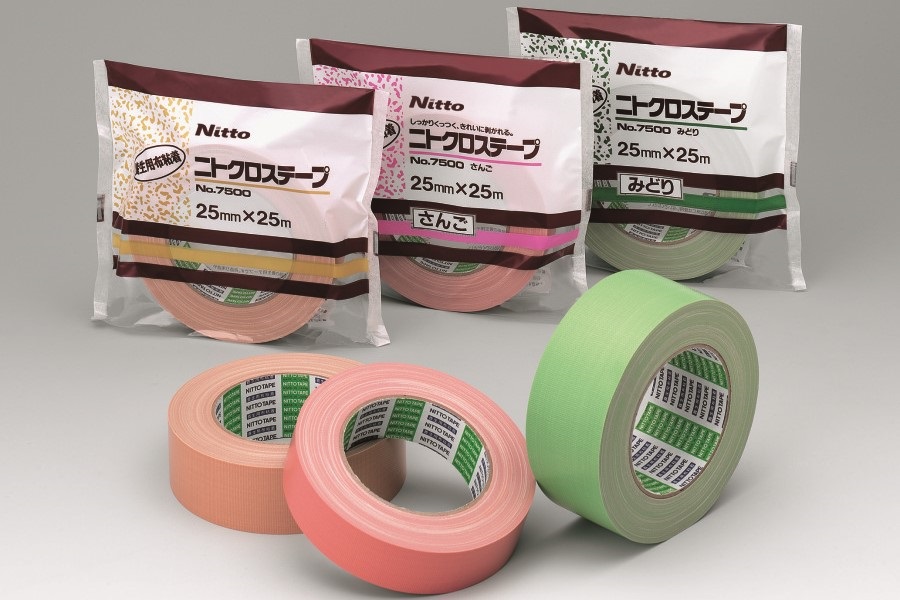 Three types of cloth adhesive tape for curing, easy to use, and leaves no adhesive residue after peeling.
Download
Features
Cloth base material coated with a special adhesive.

Offers superior adhesive strength, cutting property, intensity and weather resistance characteristics.

With the color of "Green", you will not forget to peel off the tape and the adhesive residue hardly remain.

Coral colored "SANGO" has excellent weather resistance and leaves almost no adhesive residue both in the middle of summer or in the dead of winter.
Properties
Property
Unit
No.7500
Color
-
Brown
Green
Coral
Thickness
mm
0.32
0.32
Adhesive force for stainless steel
N/25mm
6.50
8.35
Rewinding force (30m/min)
N/25mm
5.20
5.45
[Remarks]
Standard size
Size
Individual package
Outer package [rolls]
Width [mm]
Length [m]
Shape
Cardboard box
25
25
1 roll in pillow type package
60
30
38
30
50
[Remarks]
Applications
For fixing curing materials for outdoor use.
Search by other product categories